Event Date/Time:
Sunday, February 13, 2022 - 7:30pm
Don't Miss the Debut of the Dayna Stephens Quartet at Loosewig on Sunday, Feb 13 at 7:30pm!
This is a ticketed event!
$35 Adults, $15 Students
Dayna Stephens, tenor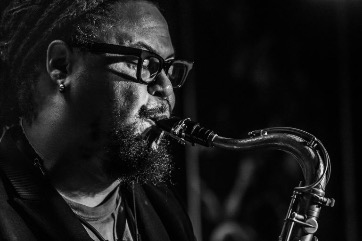 Dayna Stephens is globally recognized as a saxophonist, composer and arranger, and is the first place recipient of the 2019 DownBeat Critics Poll in the category Rising Star—Tenor Saxophone. 
His highly anticipated 10th album, Right Now! Live at the Village Vanguard, was released on October 3, 2020, it features Aaron Parks, Ben Street, and Greg Hutchinson. Earlier that  year he released his 9th album, Liberty, to critical acclaim. It is his first trio recording that features Ben Street and Eric Harland. Both 2020 albums were produced by Matt Pierson and released on Dayna's own label, Contagious Music. 
Playing with pureness of intention, Dayna admits he's always searching to find what's "singable." That search often results in live improvisations and written compositions that challenge traditional concepts of harmony, pushing phrasing and sending beautiful and unintentional melodies in unlikely directions. Dayna's soulful lines have resonated through the halls of such internationally renowned venues as the Village Vanguard, Blue Note Jazz Club, Dizzy's Club Coca-Cola, Birdland, Yoshi's, The Blue Whale, Marians Jazzroom in Switzerland, Blue Note Milano, Philharmonie de Paris, Le Duc des Lombards, Red Rocks and San Francisco Jazz Center.
Rhythmic dialogue excites the Brooklyn-born, Bay Area-raised artist, as both an improviser and a written composer. His creative expression leads him to uncover different rhythmic interpretations of harmonic ideas as part of a spontaneous interchange with other players. These evolving interpretations help serve Dayna's commitment to authenticity of the moment, whether he's playing live or in the studio. And his rhythmic inquiry has earned him the attention and admiration of some of the music's most beloved drummers—many of whom have collaborated with him on recordings, on the bandstand and on the road, including Al Foster, Idris Muhammad, Jeff "Tain" Watts, Billy Hart, Marcus Gilmore, Bill Stewart, Eric Harland, Johnathan Blake, Jaimeo Brown, Brian Blade, Victor Lewis, Lewis Nash, Jorge Rossy, Jeff Ballard and Justin Brown. 
Aaron Parks, piano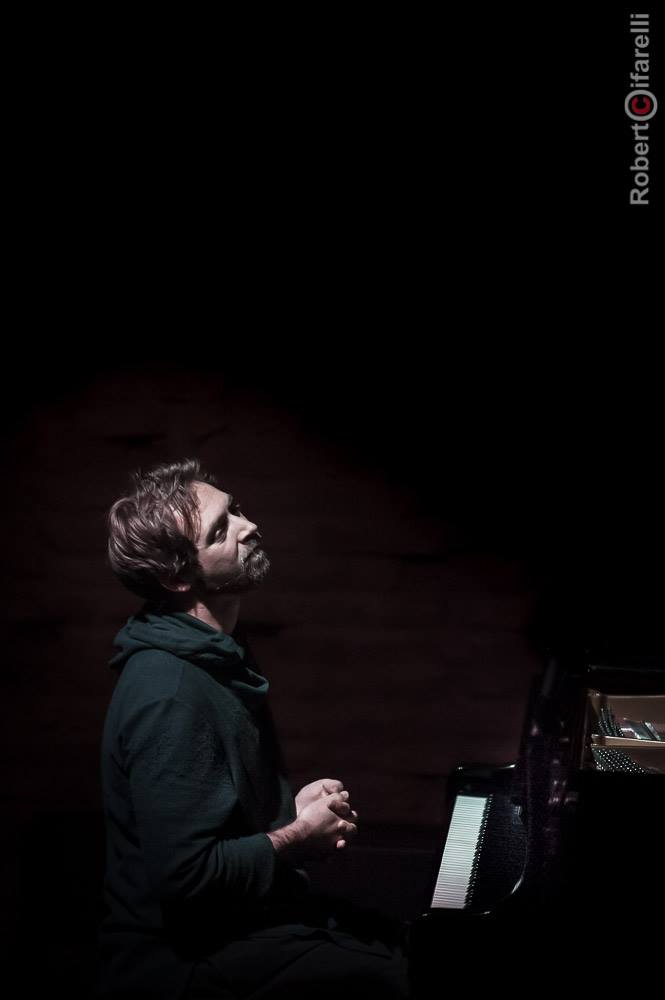 Pianist Aaron Parks is a forward-thinking jazz musician who came to the public's attention during his time with trumpeter Terence Blanchard. Born in Seattle, Washington, Parks began playing piano at a young age and by the time he was 14 had enrolled in an early entrance degree program at the University of Washington. Originally, Parks pursued both science and music degrees; however, his prodigious talent won out and by age 16 he had transferred to the Manhattan School of Music. While there, he studied with noted pianist Kenny Barron and received several competitive accolades, including being named the 2001 Cole Porter Fellow of the American Pianists Association. At age 18 he joined Blanchard's ensemble and subsequently recorded four albums with the veteran trumpeter, including 2003's Bounce, 2005's Flow, the soundtrack to the 2006 Spike Lee film Inside Man, and Blanchard's 2007 Grammy-winning opus A Tale of God's Will (A Requiem for Katrina). Besides playing with Blanchard, Parks has performed with a variety of artists including trumpeter Christian Scott, drummer Kendrick Scott, vocalist Gretchen Parlato, and others. Parks has released several albums under his own name, including his 2008 Blue Note debut, Invisible Cinema. Parks, who has also recorded with Christian Scott, Kendrick Scott, Ambrose Akinmusire, and Kurt Rosenwinkel, was an integral part of the James Farm Quartet with Joshua Redman, Matt Penman, and Eric Harland. Nonesuch released their self-titled album in 2011. The pianist subsequently signed to ECM and released the solo piano offering Arborescence in the fall of 2013. He also made sideman appearances on Will Vinson's Live at Smalls and Yeahwon Shin's Lua Ya, and Live in Japan with his own trio of Thomas Morgan and RJ Miller. It was recorded on the pianist's phone during a show and released for free on his Bandcamp page. Find the Way, his sophomore label date for ECM, was issued in late spring of 2017. It featured bassist Ben Street and drummer Billy Hart in the rhythm section and was inspired in part (according to Parks) by the music of Alice Coltrane and Shirley Horn (for whom Hart played); both of whom prioritized space and subtlety in composition and improvisation.
Greg Hutchinson, drums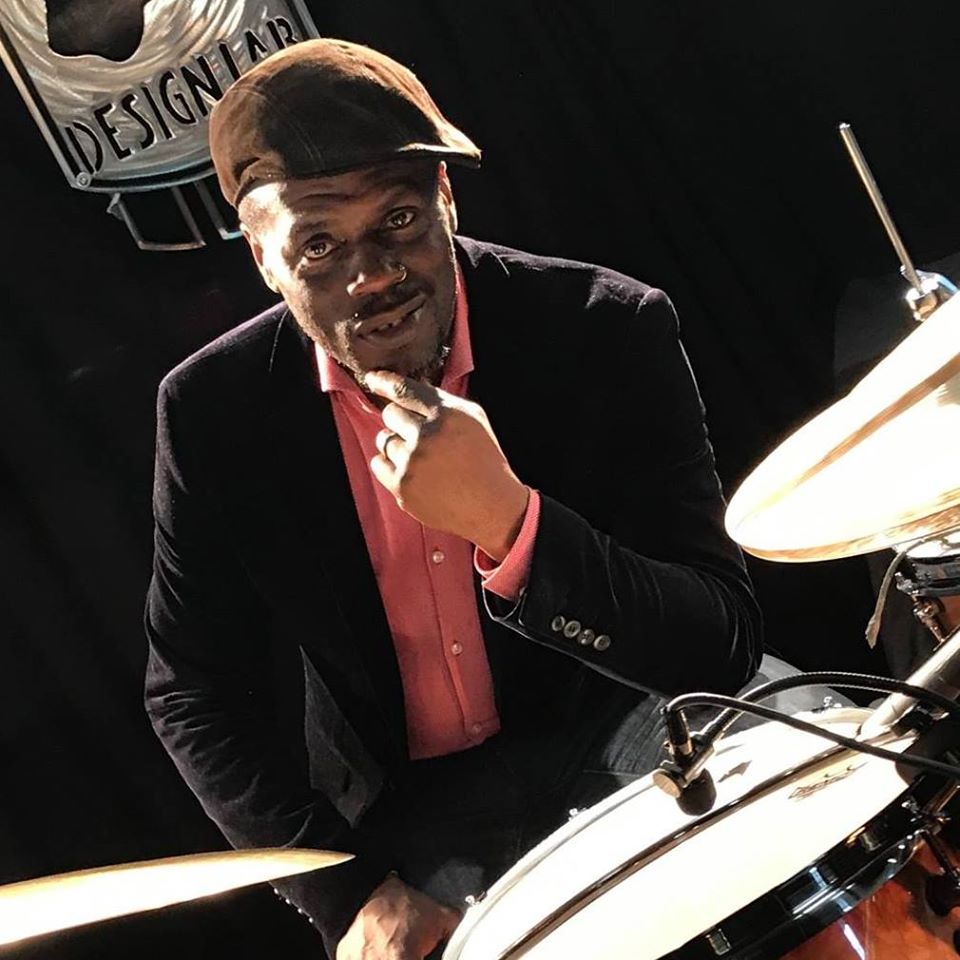 Born June 1970 in Brooklyn, New York, Greg Hutchinson grew up on a rich diet of ´70s soul which is undoubtedly the source of that 'homeboy fire' he blends into his swing. He was musically inspired early by both of his parents – his percussionist father recruited a young Greg into a reggae band he led called the Triadics, and from his mother, Greg inherited a vast record collection which had been in her family for at least two generations. Listening to artists that span jazz, soul and funk, Hutchinson developed his conception early. "Among my primary influences is 'Philly' Joe Jones," he admits, "because he's a streetwise cat who incorporated all the elements of his life into his music. He was very, very slick. Another inspiration is Charlie Parker," Hutchinson continues," I want to sing on the drums the way he sings on his horn."
His impressive CV includes such stellar artists including Dianne Reeves, Betty Carter, Wynton Marsalis, John Scofield, Roy Hargrove, Charles Lloyd, Diana Krall, Harry Connick Jr, Joshua Redman, Christian McBride and Maria Schneider as well as many others. His time signatures and beat compositions have won him praise from the hip hop community as well leading him to work with powerhouses Common and Super producer Kareem Riggins. 
His experience and technique make him one of the most exciting musicians to watch and hear. He has the creative power to not only nurture but challenge the very art of drumming. Dianne Reeves describes him as "Pure Genius." Gary Giddins described his drum work as "Elegant" and more "like dancing" while Joshua Redman describes him as "Inspired."
Rick Rosato, bass
A native of Montreal, bassist Richard Rosato began performing on the local scene at the age of 18. In 2010, he graduated from The New School for Jazz and Contemporary Music in New York City where he studied with greats such as Larry Grenadier and Ari Hoenig. He tours regularly with groups such as Stranahan/Zaleski/Rosato Trio, as well as Ben Van Gelder Quintet. Rick has also performed with Ari Hoenig, Aaron Goldberg, Aaron Parks, Tigran Hamasyan, Dan Weiss, Gilad Hekselman, David Virelles, Jonathan Kreisberg. In the fall of 2010, he led a three-month-long artist series at the Upstairs Jazz Club in Montreal, where he played original music with different groups featuring some of today's most influential voices in jazz.
Please bring something to share and warm socks to wear.
This is a potluck jazz party event. Please bring something small to share with others (snacks, nuts, wine, etc.).
Please bring warm socks or house shoes. This is a shoes-off household.
The doors open at 6:30pm! Get here early for a good seat!
COVID Stuff
In order to protect the health of the Loosewig community, we require full (boosted) COVID vaccination to attend this event. Please bring proof of full vaccination including your booster. Please plan on wearing a mask unless you're sipping a drink or eating.
Buy Tickets or Donate!