Event Date/Time:
Wednesday, February 8, 2023 - 7:30pm
60th Birthday Party / House Concert!
I'm excited/shocked to announce that I'm turning 60! To celebrate, I'm hosting a house concert and birthday party on Wednesday, February 8, 2023 at the Loosewig house! Please join me to toast a long and healthy life - for me and for all of us! We've survived very challenging times and the community is going strong!
I am also announcing that I will be relocating to Lisbon, Portugal in March. I'm sad to leave Portland for most of each year and yet also very excited about the possibilities for me and for my company in Europe. We already have a few European clients and with me living in the European timezone, it will be easier to find more. A larger reason for the move though, is that I'm finding Lisbon to be a place of beautiful opportunities for wonderful growth and evolution - musically, spiritually, and personally. I'll let you all in on the move at the party! The Loosewig house will continue to be a musical center in Portland and we'll continue to host house concerts - so don't worry. But please also think about making a voyage to Portugal to learn about the musical and artistic scene in this amazing city. I have already signed a two-year contract to rent a three-bedroom apartment here (I'm writing this from a cafe down the street from my new place!!), so consider yourselves invited to come and experience this part of the world with me.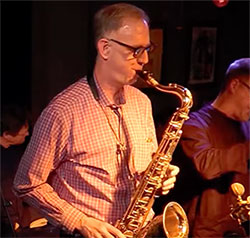 Ben Fajen
Come help me celebrate the beginning of my seventh decade on the planet! I'm celebrating by doing what I love the most - hosting a Loosewig House Concert and this time playing a role in the music! And I get to jam with some of my favorite jazz musicians in the Pacific Northwest - Brent Follis, Randy Porter, Max Reynolds, and Dave Captein!! Come early to get a great seat!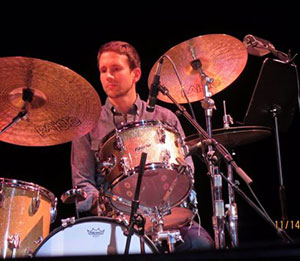 Brent Follis
Master drummer, producer and songwriter, Brent Follis, is a first-call performer and session drummer. Versatile across all styles, Follis' dedication to his craft has earned him admiration from the best musicians in the Pacific Northwest. His supportive yet understated style makes him the perfect accompanist whose mission is to elevate the music rather than to steal the spotlight for himself.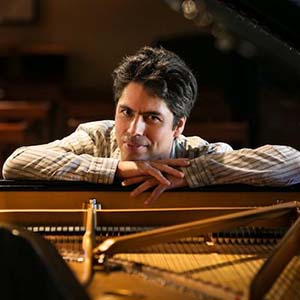 Randy Porter
Grammy-nominated jazz pianist Randy Porter has a refined understanding of improvisation and the spontaneous communication between musicians. As a Steinway Artist, Randy Porter draws from a rich palette of sonorities found within his imagination and the depths of the piano. Lynn Darroch of The Oregonian states, "Porter has built a reputation as a musician's musician, a knowledgeable, inventive, and sophisticated player with a remarkable sense of time and gorgeous keyboard facility…"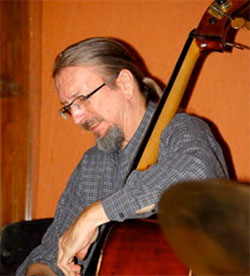 Dave Captein
Dave Captein is an accomplished performer on both string bass and bass guitar, having worked as a professional musician for over 35 years in the Pacific Northwest. A Portland native, he studied with Alice Leyden (Portland Opera Orchestra), Herman Jobelmann (Principal, Oregon Symphony), Ring Warner, James Harnett (Principal, Seattle Symphony) and Chuck Deardorf (Seattle Jazz Bassist). A music graduate of Western Washington University and the University of Washington, where he was awarded a composition scholarship, Dave has performed in a broad range of situations, from symphonic performances to studio and club work, as well as many jazz concerts and festivals around the country and in Europe.
Requested Donation at the Door
$25 Adults, $10 Students (Nobody will be turned away for lack of funds. All donations go directly to the guest musicians - Brent, Randy, and Dave!) You can also donate online via PayPal!
Please bring something to share and warm socks to wear.
This is a potluck jazz party event. Please bring something small to share with others (snacks, nuts, wine, etc.).
Please bring warm socks or house shoes. This is a shoes-off household.
The doors open at 6:30pm! Get here early for a good seat!
COVID Stuff
In order to protect the health of the Loosewig community, we require a COVID vaccination to attend this event. Please bring proof of vaccination or a negative COVID test from the previous 48 hours. Please plan on wearing a mask unless you're sipping a drink or eating.
RSVP Now!